RODIN FZED
PURSUIT OF EXCELLENCE
Nothing Like It.  The Rodin FZED is the ultimate track car allowing an owner to experience a level of performance that rivals modern era Grand Prix cars. Picked up from where Lotus left off, Rodin engineers have completely redesigned every square inch of the FZED, drawing on innovative manufacturing and technology. The result is a car with unprecedented performance and reliability.

FZED TECHNICAL SPECIFICATIONS
FZED
PERFORMANCE
The Rodin FZED delivers a new level of performance in the open-wheeler track car market, as a brand new track racer with the ability to lap close to recent F1 times.
| | |
| --- | --- |
| MAX SPEED | 300 kph (Subject to Aero Configuration) |
| ACCELERATION | 0-100 kph 2.9 sec, 0-160 kph 5.0 sec (Subject to Conditions) |
| MAX POWER | 675 bhp at 9,200 rpm |
| MAX TORQUE | 530 Nm at 7,600 rpm |
| MAX RPM | 10,000 rpm normal running |
| WEIGHT | 609 kg (wet) |
FZED
DIMENSIONS
The Rodin FZED uses a carbon fibre composite chassis and aero package made in Italy by HP Composites, suppliers to European manufacturers and race teams, while its floor features an Indy Car style tunnel, rather than the flat floors used in Grand Prix racing.
The entire car weighs just 609kg, excluding the driver.
The first 5 FZED cars will be painted in black and gold in-line with Rodin Cars' corporate identity, although customers can specify their own body paint finish on request.
| | |
| --- | --- |
| LENGTH | 4,904 mm |
| WIDTH | 1,900 mm |
| HEIGHT | 960 mm |
| CHASSIS | Carbon composite, Nomex® core & aluminium core construction, autoclave cure |
| BODY | Carbon composite body panels, Nomex® core construction |
FZED
ENGINE
Powered by the Cosworth GPV8 which delivers a mighty 675hp at 9,600rpm. The engine has been manufactured for durability and reliability to withstand more than 5,000 km on premium 98-octane pump fuel.
| | |
| --- | --- |
| DESIGNATION | Cosworth GPV8 |
| CAPACITY | 3,800 cc |
| VALVES | 32 |
| MASS | 135 kg – Longitudinal mid-mounted naturally-aspirated |
| CONFIGURATION | 8 cylinders in a "V" configuration 90 degrees bank angle |
| CONSTRUCTION | Cast aluminium alloy cylinder block & heads, forged aluminium pistons, steel crankshaft |
| TIMING | Double overhead cams driven via compliant gearing from the crankshaft |
| FUELING | 8 injectors supplied by a pressurised system at 100 bar |
| ENGINE CONTROL UNIT | Pectel SQ6 |
| LUBRICA | Dry sump |
FZED
TRANSMISSION
The 3.8-litre, 32-valve Cosworth engine mates to a six-speed sequential gearbox from Ricardo.
| | |
| --- | --- |
| GEARBOX | Longitudinal layout, dog engagement. |
| SHIFT PATTERN | R-N-1-2-3-4-5-6 |
| GEARSHIFT | Semi-automatic, paddle shift, pneumatic actuation, auto throttle blip/ignition cut |
| CLUTCH | Triple plate sintered steel |
FZED
SUSPENSION
The high-level four-way adjustable TTX-40 racing dampers are from Öhlins.
Double wishbone.
Springs actuated via pushrod & rocker arrangements.
Adjustable ride height & camber.
DAMPERS
4 way adjustable.
Front & rear anti-roll bars.
Blade type adjustment.
FZED
BRAKING
The carbon-carbon brakes are by Alcon and have a split front rear system.
The Rodin FZED uses 13-inch diameter magnesium wheels from Italy's OZ Racing shod with tyres from specialist British motorsport supplier Avon.
Twin master cylinders with front/rear bias adjustment.
A split front rear system with opposing rear calipers.
| | |
| --- | --- |
| FRONT CALIPER | Mono block 6 pot. |
| REAR CALIPER | Mono block 6 pot. |
FZED
SAFETY SYSTEMS
We ensure our customers not only enjoy a driving experience close to the modern era Formula 1 car but feel safe and reassured in the FZED. We have designed integrated important safety features including our seatbelt harnesses, headrest and crash structure, all adhering to FIA guidelines. Our cockpit fire system and engine bay nozzles comply with FIA guidelines as well.
| | |
| --- | --- |
| FIRE SYSTEM | Cockpit & engine bay nozzles. |
| SAFETY HARNESS | 6 point FIA F1™ spec harness, quick release turn buckle. |
| HEADREST | Designed to FIA regulations. |
| CRASH STRUCTURE | Front and rear crash structures designed to FIA guidelines |
| | Roll-over hoop designed to FIA guidelines. |
DRIVING
YOUR FZED
The Rodin FZED offers a new era of cutting edge single seat enjoyment. Manufactured at Rodin Cars high tech manufacturing facility in the South Island of New Zealand, the FZED is a piece of engineering art.
The Rodin FZED is designed for experienced drivers and racing enthusiasts alike, who dream of a near F1 experience. We have removed the complexity of owning a car that truly delivers the exhilarating Grand Prix experience. Push the FZED to the extremes you feel comfortable with – whether it be competitively across the world or as an opportunity to escape.
Are you ready to experience the adrenaline inducing thrill of getting in behind the wheel of a Rodin FZED?
ATTENTION
TO EVERY DETAIL
The beauty of the Rodin FZED – the speed, the power, the downforce and the cornering grip – is only a small aspect of the pure luxury that is being part of the Rodin family. From exclusive race gear just for owners, access to driving your FZED at the picturesque Rodin Test Facility hidden in the rolling mountains of New Zealand, delivery of your vehicle in a specially designed transport container, to exclusive and in-depth driver training programs designed to get your own supercar, and heart, racing; owning a Rodin FZED truly is a lifestyle all on its own.
DAVID DICKER, FOUNDER
Rigorous Thinking, Relentless Speed
"Precision engineering is the key to on-track poise and performance, but the Rodin FZED is not just a utilitarian device – it's an art form come to life."
David Dicker | Founder, Rodin Cars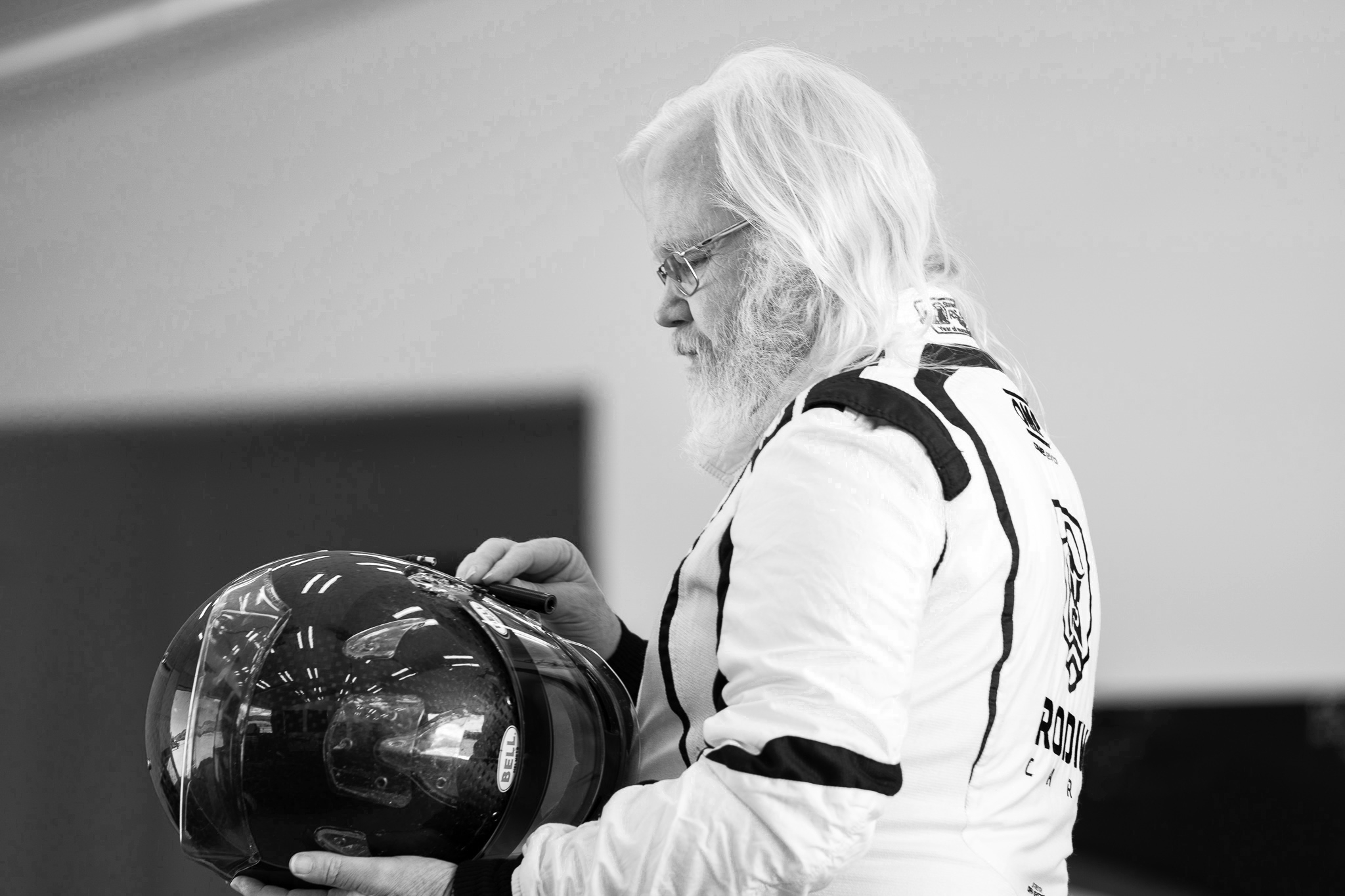 FZED DRIVER FEEDBACK
"Behind the wheel, the Rodin FZED is alert, super-agile and willing to rotate, but it's that seemingly bottomless sense of power that dominates the experience. It's addictive in a way that no road car can match, with no plateauing or tapering off as the revs rise."
Alex Inwood, editor of Wheels magazine, Australia
What an experience it was to immerse myself in the Rodin FZED delivery experience prior to shipping our very own FZED to Australia. Absolutely blown away at the work Rodin has done to develop a car that is not only fast but extremely user friendly to drive, It's truly a rewarding experience to drive at any speed. The FZED is truly the ultimate track day weapon.
Rod Wilson, Zagame
"I've had some ridiculous experiences in my career, but this takes the cake. Having blasted beyond 300km/h literally hundreds of times in the last two decades, I'm certainly not new to speed, but never before has acceleration seemed so vivid and all encompassing. Or so instant and never ending."
Jesse Taylor of Evo Australia