LIAM LAWSON
DRIVER PROFILE
| | |
| --- | --- |
| D.O.B | 11/02/02 |
| HEIGHT | 174cm |
| WEIGHT | 72kg |
| | |
| --- | --- |
| RODIN CARS INVOLVEMENT | 2021, 2022 |
| NATIONALITY | NEW ZEALAND |
From the moment he drove a race kart at the age of 6, Liam has had a burning desire to race single-seater cars at the highest level, Formula 1.
A Red Bull Junior driver since he signed a multi-year driver contract on his 17th birthday, Liam has progressed with backing from the global energy drink company and Rodin Cars through EFO, Formula 3 and Formula 2.
Liam is currently the F1 Reserve driver for both Oracle Red Bull Racing and Scuderia AlphaTauri. In 2023 he also made his debut in the Japanese Super Formula series.
BIOGRAPHY
After winning the NZ Formula Ford championship with a near perfect score, 14 wins from 15 starts, he started racing in Australia at age 15 in 2017 and finished runner-up in the Australian Formula 4 series. The following year he moved to Europe as soon as he was old enough to race in premiere single-seater categories and finished 2nd in the German ADFAC F4 series.
During the European off-season, he returned to New Zealand to race in the 2019 Toyota Racing Series. Liam won on debut and secured the championship, along with the NZGP title. He was then signed as a Red Bull Junior Driver and headed back to Europe in 2020 for a double campaign in both European Formula Open (older model Formula 3) and FIA Formula 3. Runner-up in EFO despite missing several rounds.
In 2020 he raced FIA F3 again before moving up to Formula 2 in 2021 and combined that with his first Sports Car racing experience, driving for AF Corse Ferrari in the German-based DTM championship, in which he was controversially taken out of the final race of the season while leading the championship. He dragged his battered Ferrari 488 over the finish line to claim 2nd place.
In 2022 he finished 3rd in FIA Formula 2 and took on the F1 Test and Reserve driver role.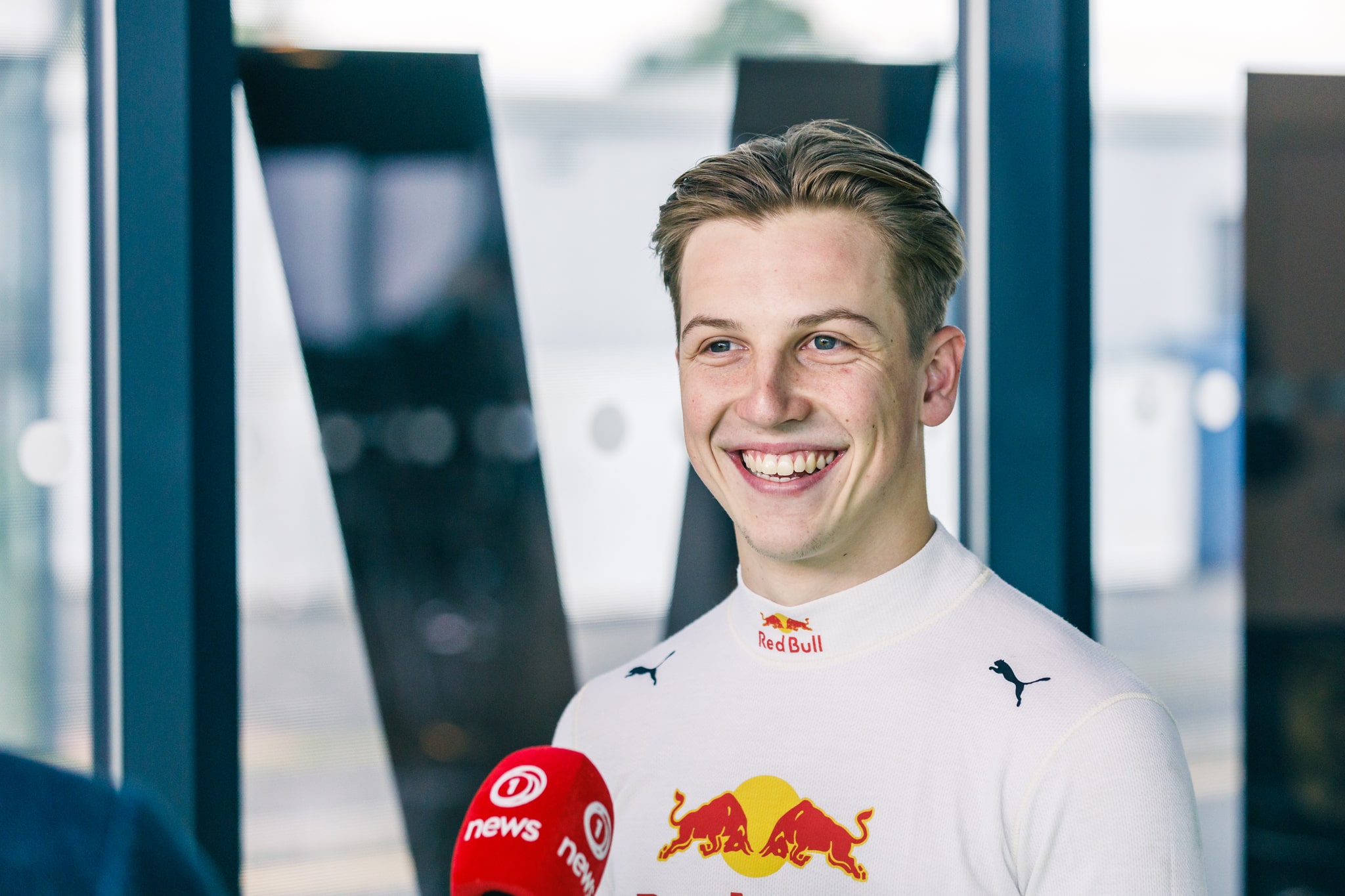 LIAM'S
RACING HIGHLIGHTS
2022
• 3rd FIA Formula 2 Championship
2021
• 8th FIA Formula 2 Championship
• 2nd Deutsche Tourenwagen Masters (DTM)
2020
• 5th FIA Formula 3 Championship
• 2nd Toyota Racing Series
2019
• 11th FIA Formula 3 Championship
• 2nd Euroformula Open Championship
• 1st Toyota Racing Series – Champion
2018
• 2nd ADAC Formel 4
2017
• 2nd Australian Formula 4
2016-15
• 1st NZ Formula Ford Championship – Champion